Weather in July & August: Autumns begin in the Kashmir Valley from July until September. There may be periods of rainfall, however the temperature and climate remains pleasant and moderate
Temperature in July & August: Temperatures range from 15' C to 30'C depending on weather conditions
Nearby Attractions
Sonmarg

Also known as the Meadow of Gold, Sonmarg is famously known for the Thajiwas Glacier. Ease of access allows you to visit the glacier and return within a few hours. Don't feel like walking? You can easily hire ponies or local cabs to take you part of the way.
Gulmarg
Gulmarg is a beautiful skiing hotspot located at Mount Apharwat, at an altitude of over 13000 feet. The world's highest cable car will take you straight to the top, allowing you to indulge in the jaw dropping views.
Dal Lake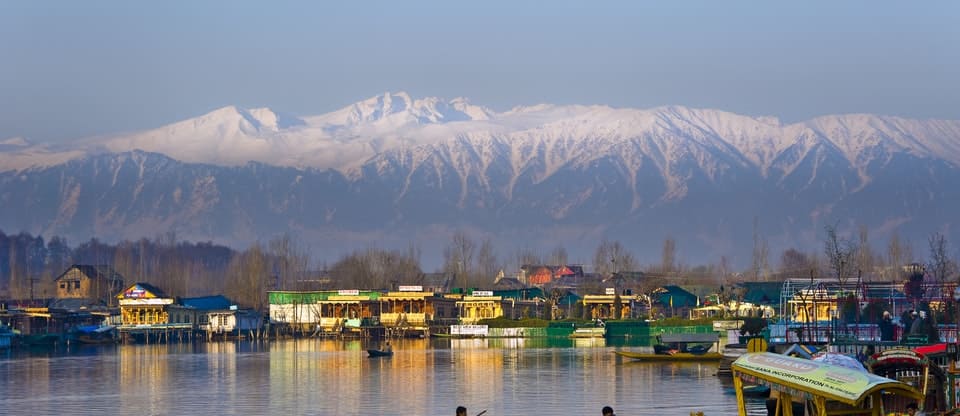 The Dal Lake is the most celebrated and important lake amongst all in Srinagar. It is home to carved wooden houseboats, vibrant shikaras and floating gardens. The backdrop to this eight kilometer long lake is the Pir Panjal mountain range, adding to the magnificence of this picture postcard vista.
The Mughlai Gardens
Established during the Mughal era, the Mughlai royal gardens are exemplary of fine landscaping and intricate architecture blended with the ethereal beauty of nature.
There are three such beautiful gardens in the city, which depict the inclination of erstwhile Mughal emperors towards nature and greenery. Inspired by the lavishly laid gardens of Persia, these Mughal Gardens mesmerize visitors with their scenic charm.
Jama Masjid
Jama Masjid is the main mosque in the city, built in the 14th century by Sikander Butshikan.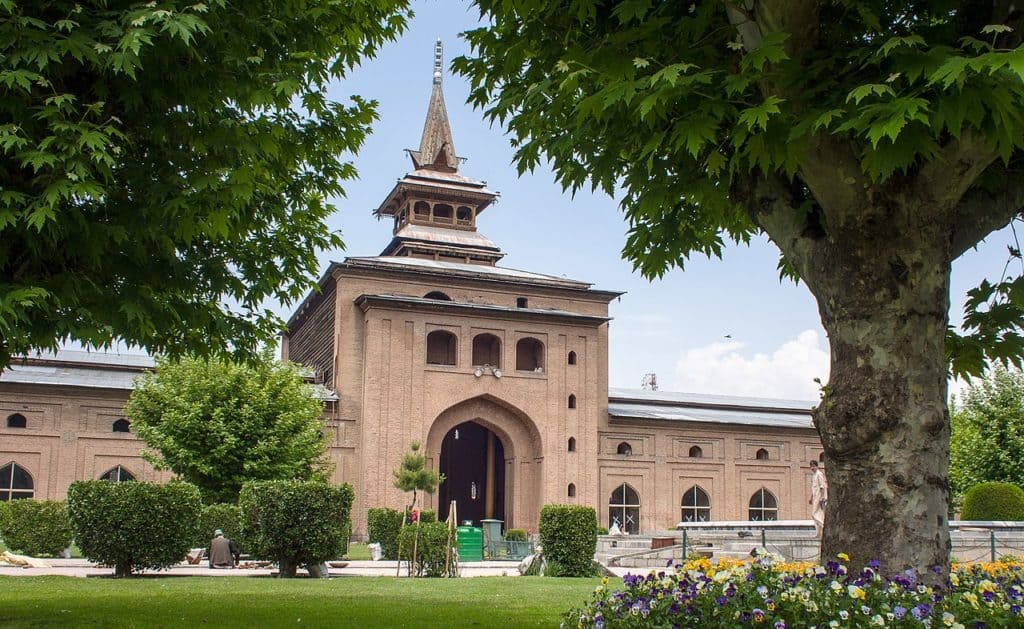 Architecturally unique, this monument has spires instead of domes and minarets. Interestingly, each of the 350 pillars of Jama Masjid is made from a single deodar trunk.

Wular Lake
Wular Lake is counted amongst the largest freshwater bodies present across the Asiatic continent.
It is said that a city existed at the lake's site in old times that was destroyed in an earthquake and by flood. Local boatmen claim to have seen the remnants of this city and its caves (Wular). This lake finds mention in the Hindu mythology as Mahapadamsar, which was a large water body with fierce waves.
Manasbal Lake
Nestled in the beautiful and serene Jhelum Valley, Manasbal Lake is a picturesque water body that lies towards the north of Srinagar. It is named after the sacred and mythological lake of Mansarovar. Three villages named Kondabal, Jakorbal and Gratbal encompass this lake, which is the deepest of its kind in Kashmir. The green waters of this lake are dotted with beautiful flowers of lotus that add to its beauty. Several birds can be spotted on the shore of this lake, which make it a paradise for birdwatchers and ornithologists.
Local Culture:
People
The cosmopolitan ethnicity of Srinagar accommodates people from various religious and cultural backgrounds under the same sky.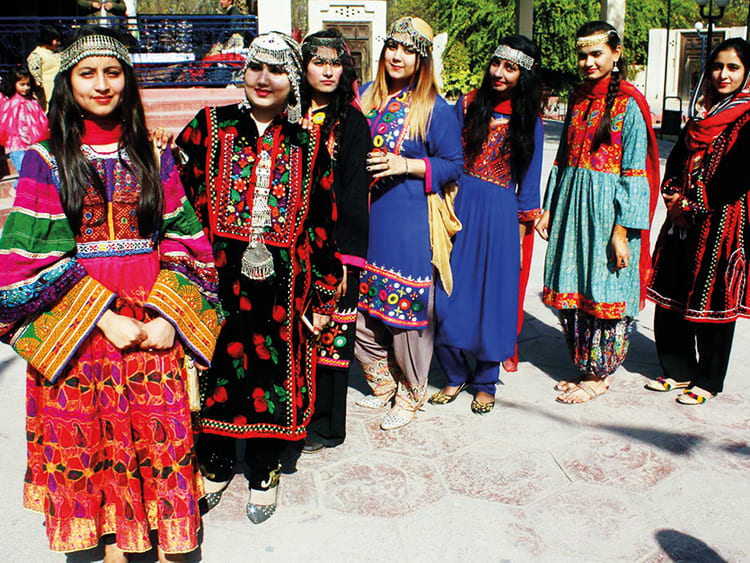 Amongst the earliest inhabitants of Srinagar are Kashmiri Pundits while the major part of present Srinagar population comprises the Kashmiri Muslims, both Shias and Sunnis. Moreover, Rajasthani Rajputs or Gurjars have also settled in Srinagar and with the rein of Maharaja Ranjit Singh, Sikhs also made Srinagar their abode. The diverse population of Srinagar resides harmoniously all these years except for the frequent terrorist attacks.
Clothes
The traditional Kashmiri male outfits consist of skullcaps, Salwars, Churidar Pyjamas and Gurgabi while women folk wear long colorful dresses known as Phiran and Salwar Kameez both decorated with floral motifs and heavy embroidery. Women cover their head and wear various silver ornaments such as necklaces, bangles, earrings, nose rings and so on. Due to the intense cold in Srinagar, people always wear heavy woolen clothes.
Festivals
Apart from the traditional Indian festivals celebrated nationwide, the major fairs & festivals celebrated at Srinagar include Navroz Festival, Urs (Ziarats) Festival, Ramzan Festival, Naureh Mavas, Baisakhi, Ganga Ashtami, Lohri, Kheer Bhawani Festival, Gurez Festival, Amarnathji Yatra, etc.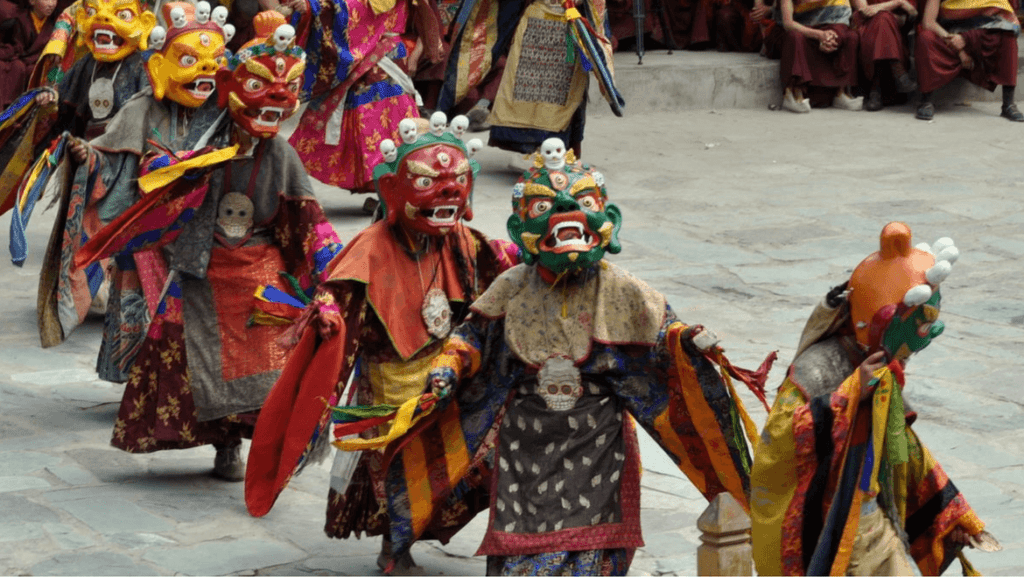 Srinagar Cuisine
Once at Srinagar, you wouldn't want to even think of going back without tasting the mouth watering cuisine of Srinagar such as Rice, Rishta, Seekh Kababs, Tabak Maz, Roganjosh, Yakhni, Kanti, Gushtaba, Burek, Hakh, Wazwan, Kahwa, Kabab, Kashmiri Macchi, Danival Korme, Lotus, Potatoes and Peas Fried, Dum-Aloo, Chaman, Kanti, Kashmiri Pulao, Bakery Items, Sheermal, Nuts-Filled Kashmiri Naan, Bagerkhani, Shahi-Tukda etc.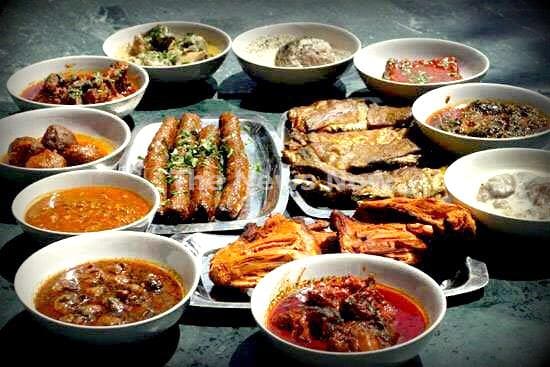 Music & Performing Arts
Srinagar is rich in various forms of music such as Chakri (used to tell fairytales or love stories), Rouf or Wanwun(a traditional dance form performed by the native girls), Ladishah & Bhand Pather (songs sung with a distinct tone of mockery and ridicule for the present political, social and administrative condition of the state) and not to forget, the Sufiana Kalam usually sung with a hundred stringed instrument called Santoor. Some of the popular Music and Dance forms of Srinagar include: Hafiz Nagma, Rabab, Geetru, Henzae, Hafiza, Surma, Dandaras, Dumhal, Bacha Nagma Dance etc.
Handicrafts
The traditional handicrafts for which Srinagar is famous far and wide include Pashmina Shawls, Stoles, Scarves, Pullovers, Other Woolen Garments, Kashmiri Carpets, Namdas, Chain Stitch Embroidery, Wood Carvings, Walnut Wood Crafts, Bamboo Works, Furniture, Papier Machie Artifacts, Wall Hangings, Willow Baskets, Kashmiri Dolls etc.
Adventure Sports
The most sought after adventure sports at Srinagar are skiing and golf. Apart from that, other adventure sports enjoyed here include water skiing, water trekking, canoeing, river rafting, kayaking, fishing, camping, mountaineering, paragliding, and many others. Dal Lake of Srinagar serves as the venue for the water sports indulged in at Srinagar. River Jhelum provides the route for water trekking and canoeing while Dachigam National Park and Pahalgam are popular for hiking, trekking and fishing.
Must Do
Do not forget to pay a visit to the apple orchards and the saffron fields of Srinagar. The arousing odor of sweet apples and the gleaming orange color of the Saffron fields in full bloom will indisputably enthrall all your senses.